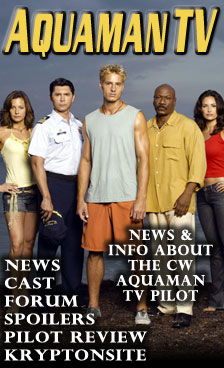 E-mail news tips to PlanetKrypton@aol.com
Aquaman is copyright ©2006 DC Comics. Aquaman appears monthly in comic books published by DC Comics.
Smallville, Mercy Reef and those characters are copyright ©2006 Warner Bros. & DC Comics. This is a fan site and not authorized by the WB or DC. Page copyright ©2006 KryptonSite, unless the material is noted as coming from someplace else or being by an individual author.
AquamanTV can be reached at AquamanTV.com and is mirrored at MercyReef.net.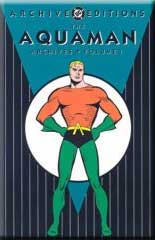 Will Toale
OLDER HEADLINES
Keep in mind that some of these headlines were written when it was believed that Will Toale would be playing A.C. in Mercy Reef
NEWS POSTED MARCH 14, 2006
AOL Gives Aquaman "Excellent" Chances For Survival
America Online has done a run-down of 14 buzzed-about new series planned for Fall 2006. They seem to think the Aquaman project has a good chance to succeed. Here's what they said:
What It's About: [Ving] Rhames plays the mentor of dive-shop-owner-turned-superhero Arthur Curry. And while the character appeared on 'Smallville,' this is not a spinoff of that show.
Chances of Survival: Excellent. Considering the success of 'Smallville,' another superhero drama could boost the fledgling CW's fortunes.
NEWS POSTED MARCH 13, 2006
Mercy Reef Trailer With Superman Returns?
An article in today's editions of Variety discusses the upcoming CW network and their marketing strategies, and hints that an Aquaman TV series trailer may go with big films like this summer's Superman Returns. Here's what they said about that:
It's expected that much of the CW's promo resources will be aimed at letting people know there's a new network in town -- with shows they already know and love. Parent companies Time Warner and CBS Corp. will help with everything from saturation spots on CBS Radio stations to a potential "Aquaman" trailer attached to summer tentpole "Superman Returns."
The article also said "so far, the most visible decision CW execs have made is ousting Will Toale in favor of Justin Hartley as star of Aquaman."
Click here to read the full article. Thanks to "Kal, son of Jor-El" for the tip.
NEWS POSTED JANUARY 31, 2006
The CW Says 'No' To Cult, Could Improve Aquaman's Chances
The newly-formed CW Network will have one fewer pilot contender for the Fall 2006 schedule.
The pilot Cult, which was originally going to be made for The WB before the WB-UPN merger (see January 24 news), is no longer going to happen, as it is not the kind of show the CW is hoping for. This leaves Aquaman and the Kevin Williamson pilot Palm Springs as only two of the pilots being prepared for a possible Fall 2006 slot on the schedule.
Dawn Ostroff, currently of UPN, will be overseeing The CW's Fall plans.
NEWS POSTED JANUARY 10, 2006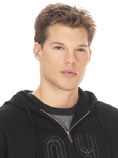 Lots and Lots of Will Toale
We asked if anyone out there had some more pictures of Will Toale (the new Aquaman) and wow, did they deliver.
Apparently "he's done some modeling" is an understatement. Anyhow, this kind person has sent us dozens of Will Toale's modeling photos, which we have begun to add to our gallery.
We're only going to add a few photos at a time, and if this goes over well, you can look forward to more additions to the site soon. Since there is no "official Will Toale" site or anything like that, we figure you're going to have to see more of the guy somewhere. A majority of what's added tonight is from Toale's modeling campaigns for Macy's.
It was requested that we do not watermark the images - so we're asking you, the readers, if you should need to "borrow" them, to please place a link to AquamanTV.com.
UPDATE: We've added seven more pictures - some runway shots, and most interestingly a Cosmopolitan profile revealing that his favorite book is "The Old Man And The Sea" - which is a potential name for A.C.'s dive shop in the Aquaman TV project. Click here to see the new images
NEWS POSTED JANUARY 9, 2006
Aqua-Mania!
The casting of Will Toale has gotten mentions for the Aquaman TV project all over the Net. The most amusing commentary thus far has to have come from TV Guide:
WE INTERRUPT TODAY'S ENTERTAINMENT NEWS:
... to bring you the following stunning announcement: In an unprecedented move, WB has cast someone extremely hot in the lead of its Smallville spin-off, Aquaman. Breaking from the network's tradition of casting classically trained but only modestly attractive thespians (Chad Michael Murray, anyone? Jared Padalecki?), producers have tapped downright gorgeous newbie Will Toale to spend the bulk of his career perfecting the wet look.
Another advantage to come from all this coverage is that we've managed to locate three more pictures of Will Toale. Click here to see our Will Toale gallery - our apologies that the images aren't the largest you've ever seen. Thanks to Ian, Lennie, MaNu, Tegan, and everyone else who sent links our way.
As the project starts to come closer there will certainly be many more announcements.
Still Not Aquaman
Contrary to reports in the trade papers, we are hearing that Aquaman is still not the title we should bet on for the series.
Though we acknowledge that Arthur Curry will not yet be using that name at this point in his life, he is still a man of the sea - an "aqua man" - whereas, say, with Smallville, Clark Kent has not yet fully become Superman. Either way, we have confidence the show's producers and the network will come up with something good - we just wish we knew what it was!
NEWS POSTED JANUARY 8, 2006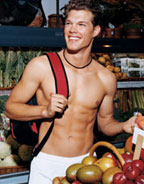 Confirmed: Will Toale is Aquaman
The Hollywood Reporter and Variety have both confirmed the speculation originally posted here and on the Aquaman Website this weekend - 28 year old Will Toale will be playing the lead role of Arthur "A.C." Curry in the Aquaman TV pilot, which the trade papers are referring to as Aquaman.
Last year, Toale performed in a New York production of "A Streetcar Named Desire." Will's TV and movie credits including playing a "Briefs Model" in the movie "Uptown Girls" and a role in a 2004 TV-movie called "Tempting Adam." On TV, he appeared on the soap Guiding Light.
Apparently the 6-foot-2 Will's done some modeling too, as evidenced by these photos. He'll have to get used to being shirtless, because with the show being so water-based, and being on The WB network, they will want to repeat the ratings success of the Smallville "Aqua" episode. He's a Florida native who migrated to New York for his stage work.
"In the search for Aquaman, we saw over 400 people in England, Australia, Canada and several U.S. cities," series co-creator Alfred Gough told Variety. "We saw Will's tape over Christmas, and he was the only guy we took to the network."
"We call him 'the much-maligned Aquaman,' but when we first pitched Smallville, Superman was considered cheesy," Gough said. "In the comic, Aquaman's the lost king of Atlantis, but in our version, he is Arthur Curry, this twentysomething who owns a dive shop."
The pilot is scheduled to film in March, possibly in Miami. Stay tuned for more casting announcements!
NEWS POSTED DECEMBER 28, 2005
Aquaman Pilot Mentioned In TV Guide
Still no news on the Aquaman pilot, which is still casting... we did, however, find a feature in the latest issue of TV Guide where they speculate on who should star in the series.
Some results are obviously humorous, but thanks to Meda Saber, we have a scan. Enjoy!
OLDER HEADLINES - POSTED PRIOR TO NOVEMBER 2005
Fans Say "Yes" To An Aquaman Spin-Off
On KryptonSite and AquamanTV back in October we set up a poll asking if the fans are interested in an Aquaman spin-off series from Smallville.

The results are in! 8,463 people voted... and it was a really close race. Ultimately, Yes, definitely! took the top spot with 2,556 votes, or 30%.

Coming in second place was "I'd consider watching" with 2,430 or 29%. Taking third was "There are other DC Comics characters I'd rather see," which had 28% of the vote (2,373). As you can see the results were close. We may have to have another poll asking about which DC characters next.

Finally, 1,104 fans said "No way" to the idea of watching an Aquaman spin-off. Considering that was only 13% of those who responded, I'd say he performed swimmingly.

Aquaman Has "The Best Week Ever"
The VH1 series Best Week Ever deemed in October that Aquaman had the "Best Week Ever." The weekly news and entertainment recap show featured clips from the Smallville episode "Aqua," Entourage (where the main character is playing Aquaman in a movie), and there were clips from Alan Ritchson's American Idol appearance.

"Aqua" Is A Ratings Success!
The October 20, 2005 Smallville introducing Aquaman did very well in key demographics for The WB network.

Alan Ritchson Interview
Actor Alan Ritchson was interviewed by KryptonSite.com regarding his Smallville appearance. In the interview we learn how seriously Alan took the role.

The Many Faces Of... Aquaman
Aquaman may have made his Smallville TV debut on October 20, but it's not his first appearance in the media. Click here to take a look at the various appearances of the character over the years in movies, cartoons, and TV! Contains some information on the comic book origins of the character.

Smallville "Aqua" Image Gallery
Here's a gallery of images from the Smallville television appearance featuring Alan Ritchson as Aquaman.

Smallville "Aqua" Trailer Caps
Screen captures from the first Smallville trailer for "Aqua" (10/20/05). Caps for a second trailer can be found here.

DC Comics: The Aquaman Archives
This hardcover collection contains reprints of the early Silver Age comic books telling the origin of Arthur Curry/Aquaman. This and Peter David's Time and Tide are highly recommended.

Aquaman In The Comics
Curious about what's going on for the King of the Sea over in DC Comics? He's still got an ongoing monthly comic series. Check out this bio of the character, although it is a bit outdated, sporting a look for the character that hasn't been seen in two years.

Will We See Aquaman On Smallville Again?
At this point we don't know of any definite plans to bring back Arthur Curry in a future episode of Smallville. However, keep an eye on the KryptonSite Spoilers Page for updates - you never know what might be announced! Denise Quinones cast