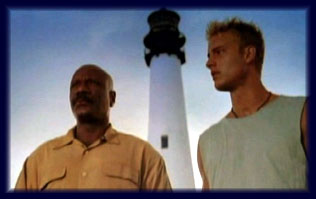 Welcome To AquamanTV!
Since there are surely a lot of new visitors coming in thanks to the release of the Aquaman pilot onto iTunes, we'd like to welcome you to AquamanTV - the web's first and most comprehensive fan site for the Aquaman TV pilot, which was at one time in its development stages known as Mercy Reef.
Here, you can read about the show's cast and post on the AquamanTV forum at KryptonSite. You can read our review of the pilot and see if you agree or disagree. You can even find - at KryptonSite - an interview with Justin Hartley (Aquaman) where he talked about Aquaman and the role that followed it - that of the Green Arrow on Smallville.
Thanks again for visiting the site. Unfortunately, it doesn't look like Aquaman will ever appear on any TV schedule. Creators, crew, and cast have all moved on, and it has been over a year since the show was filmed and proposed as a TV series.. If there is any good news in the future, you can be assured that AquamanTV is the place to go for the info!
Aquaman may have sunk, but Justin Hartley can now be seen as the Green Arrow on Smallville!
Click here to order a copy of the Season 6 DVD!
NEWS POSTED NOVEMBER 11, 2007
Aquaman On DVD - Finally!
Many of our readers have e-mailed to tell us that Best Buy stores are exclusively offering Aquaman as a bonus when people buy Smallville DVD sets at their stores.
While we don't condone "store exclusives" here, if you REALLY want to see the pilot, swinging by Best Buy might be your best option. Unfortunately, those of us who bought the Smallville sets as they came out are out of luck.
At this time we are not sure how long this promotion is good for, so check it out! We also cannot confirm that this deal is also good online.
NEWS POSTED JUNE 5, 2007
Aquaman Available For Free On AOL
Though it has been over a year since The CW announced they were not picking up Aquaman, the pilot is still one of the most-viewed programs on the Internet. The pilot's reach is now continuing on America Online, where the pilot is being shown for free using AOL's IN2TV service.
Click this link to see the pilot! (Warning: You might need AOL service to view)
Now if only the Powers That Be would release the Aquaman pilot onto DVD, perhaps incorporating a lot of the deleted footage that we know is out there...
NEWS POSTED NOVEMBER 22, 2006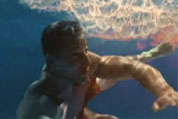 Justin Hartley Talks Aquaman
MediaVillage.com has posted a new interview with Justin Hartley where he talks extensively about the Aquaman pilot.
Here's a sampling:
"Thank God I kept my head about me. The whole time I kept in mind that I was doing a pilot. Everyone started to say Aquaman was a sure thing, it was going to be a show. I just kept telling myself I got hired to do a pilot. Just do this pilot and see what happens. My work on Aquaman is something that I'm really proud of, as far as the relationships that I developed with the creators of Aquaman and also Smallville, and the cast and the crew. People got to see my work ethic. I think that translated into a role on Smallville, which is great. That's what I was always told as a kid. "Work hard. Work hard. Work hard." It definitely does pay off."
NEWS POSTED AUGUST 6, 2006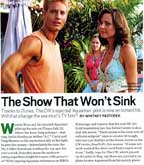 EW Deems Aquaman "The Show That Won't Sink"
The latest issue of Entertainment Weekly magazine (featuring "Little Miss Sunshine" on the cover) has a half-page article about the iTunes success of the Aquaman pilot and what it might mean for the possible future of the project.
"If some network wanted the show, we'd find a way to work it out," creator Alfred Gough told the magazine. Unfortunately, the magazine notes that the CW currently has "no plans to save Aquaman from his watery grave."
The article includes a photo featuring Justin Hartley (A.C.) and Amber McDonald (Eva).
Variety Mentions Aquaman In Article On Busted Pilots
A recent edition of Variety featured an article about legally and illegally leaked television pilots.
Of course, mention was made of Nobody's Watching, the sitcom pilot that logged hundreds of thousands of YouTube downloads which inspired NBC to order six episodes.
Here's what they said about Aquaman:
"Another WBTV pilot, the CW actioner Aquaman, is also easily accessible -- but for a price. Warners decided to sell the show on iTunes for $1.99 a pop early last week. not long after clips of the show became available on YouTube.
It's turned out to be a smart move: Insiders say more than 15,000 copies of the pilot have been sold, with "Aquaman" the most-downloaded video on iTunes for more than a week (it's now No. 2)."
Maybe the network execs should take a cue from Nobody's Watching and give Aquaman another chance to swim. (These puns never get old!)

NEWS POSTED AUGUST 3, 2006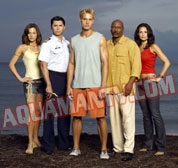 Another Aquaman Pilot Review
"The Rev. OJ Flow" at Newsarama.com has posted his review of the Aquaman pilot. While not as overwhelmingly positive as some other online reviews, it does seem to imply the reviewer is at least curious where the show could have gone. Here's a brief sampling of the water-pun-filled review:
"I can say with confidence that Mercy Reef, as I'll refer to it going forward, gets off to a better start than the failed Birds of Prey a couple of years ago, and it really could've found it's own little niche had it a chance to find its sea legs."
NEWS POSTED JULY 31, 2006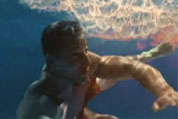 Favorable Review For The Aquaman Pilot
There have been many reviews of the Aquaman pilot posted online; this one is a particular favorite because it is on a recently-relaunched site called The Kingdom that we are sure you will all like.
Reviewer "SuperHulk" was impressed with the pilot, though the fact that there won't be any more was particularly disappointing. "Overall I REALLY enjoyed this pilot, which bothers me even more now that I know the show isn't getting picked up. If anything, it had a ton of potential and story possibilities," he said.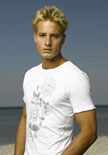 Another Interview: Hartley Talks Aquaman
IGN.com has posted a new interview with Justin Hartley where he talks about his reaction to hearing the Aquaman pilot wasn't picked up and what he has coming up in the future. (Warning: The article does contain Smallville spoilers!)
He also talks about some insights he had into playing the Aquaman character, in what was a fantastic interview by Eric Goldman.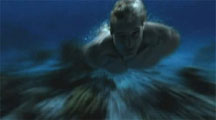 L.A. Times Notes Aquaman Success; Is An Aquaman Movie Coming?
Following the iTunes success of the Aquaman TV pilot and a recurring plotline on Entourage, now there's talk that the Aquaman character may next become a film, according to the Los Angeles Times.
The L.A. Times article features some quotes from Alfred Gough about the TV pilot.
Aquaman Pilot: #1 TV Show Video On iTunes!!!
Customers of iTunes are heavily downloading the pilot episode to the Aquaman TV series.
In its early days of being offered, Aquaman crept up the charts of the most downloaded TV show videos on iTunes, and at least for a good while, achieved the #1 spot. Not bad for a pilot that the CW decided not to go forward with as a series!
E! Online has posted an article about the pilot's success and how it is yet another example of online sampling creating a hit. Click here to read that article, titled "Aquaman Going Swimmingly On iTunes."
If you haven't already, click here to legally download it! If you like it, spread the word! The more downloads, the better the chances will be that someone at the networks will take notice!
NEWS POSTED JULY 25, 2006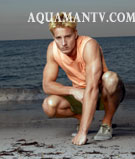 The Aquaman Pilot Is On iTunes!!!
Here's some news that some of you may like...
The pilot episode to the Aquaman TV series by Smallville creators Alfred Gough and Miles Millar has made its way to the land of legal downloading, on iTunes! For $1.99 you can see this special pilot starring Justin Hartley as A.C. Sadly it won't become a series, but the more people download it, the more likely it'll be that the CW people will regret not picking it up. :-)
Click here to legally download it!!!!
BIG thanks to Mr. Taylor for the tip!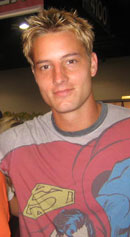 Exclusive Interview With "Aquaman" Himself - Justin Hartley!
Our Smallville site, KryptonSite, is proud to present an all-new exclusive KryptonSite interview with Justin Hartley, who played Arthur/AC in the Aquaman TV pilot.
In the interview, Justin talks about filming the Aquaman pilot that he filmed earlier this year, and he also talks about a NEW role of Green Arrow, which he will be playing in Smallville's sixth season!
NEWS POSTED JULY 17, 2006

Justin Hartley To Play Green Arrow On Smallville
Aquaman may not have made it to swim on the CW, but Justin Hartley will indeed be seen on the network playing another DC Comics icon.
Justin (Aquaman/Mercy Reef's "A.C.") has been cast in the role of Oliver Queen, better known to comic book fans as Green Arrow, in at least seven episodes of Smallville's sixth season.
NEWS POSTED JULY 10, 2006
Alfred Gough Talks Aquaman
WizardUniverse.com has posted an interview with executive producer Alfred Gough where he talks about the Aquaman pilot and promises that it will be seen by the masses at some point. Here's an excerpt:
"We're working on a way to get the pilot out there. That's sort of all I can say at the moment. Whether it's some sort of addition on season six of "Smallville" or not—we're really proud of the pilot. We'd love for the fans to get a chance to see it. The implication when a network doesn't pick up a show is that the pilot sucks and that's not the case. It's not a perfect pilot by any stretch of the imagination. There are other reasons—which are a mystery to us—as to why The CW didn't pick it up. I think it definitely puts Aquaman in a modern context and he's not lame. It's a shame because it would have been a really fun series."
You can read the complete article on WizardUniverse.com by clicking here.
NEWS POSTED MAY 27, 2006
Aquaman Trailer Back Online... For Now
The Aquaman promotional trailer keeps finding its way back online. Catch it while you still can!
The latest place to find the trailer has been Crave Online. Click here to visit their webpage... it should be listed on the right hand side column as "Mercy Reef - TV Trailer."
NEWS POSTED MAY 24, 2006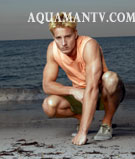 Another Promotional Image!
We have no more news about the possibility of Aquaman still getting picked up, though we do have a treat for you - a promotional shot of Justin Hartley as Arthur "A.C." Curry.
Please do not repost this image onto other websites. Surely the watermark may be annoying, but it's the only way to keep it from happening. Just send people on over to AquamanTV!
NEWS POSTED MAY 21, 2006
Aquaman Trailer Taken Offline
The Aquaman promotional trailer that landed on Youtube.com "has been removed at the request of copyright owner Warner Brothers because its content was used without permission."
The trailer video was viewed over 100,000 times and was in the top ten most-viewed videos on the site for the past few days.
On the bright side, this means that the studio is aware of all of the fan demand for the project.
The trailer is probably hosted on other parts of the Web, but you'll have to find it for yourselves. I'd prefer not to hear from any lawyers myself :) Hopefully everyone who wanted to see the trailer has been able to.
About Online Petitions...
We've gotten a lot of e-mail from people wanting to start online petitions to get the CW network to reconsider and air Aquaman.
We don't really get behind individual petitions here, but if you want to know more about the petitions, visit the AquamanTV forum at KryptonSite.
NEWS POSTED MAY 20, 2006
Mistaken Reports
Articles in The Washington Post and IGN.com have implied that Aquaman is still a contender for midseason placement, and that this was said at the CW Upfronts by entertainment president Dawn Ostroff on May 18.
We don't want to get up any false hopes, but as far as we know at AquamanTV, there are no plans to put the series on at midseason. Which is why it is very important to spread the word around the Net that you want to see Aquaman - so perhaps, by some miracle or chance, executives at the CW will decide to exercise their right to put in an order for more of the series while they still can.
(And if for some reason the CW does exercise the right to pick this up for midseason, we will happily admit "we're wrong here" and send a million thank-yous Dawn Ostroff's way)
The YouTube trailer (now since removed so the link is now gone) has been viewed over 100,000 times in just two days - that's like 1/20 the average weekly audience of, say, Veronica Mars. There's a lot of demand out there, and the best thing you can all do is spread the word.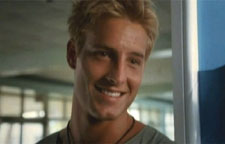 Aquaman Pilot Episode Review!
You've probably all seen the trailer on YouTube (hopefully - before Warner Brothers took it down); now, was the pilot itself as good as the 2 1/2 minutes that have leaked out there?
We've been given the opportunity to screen the Aquaman pilot episode, which was produced for The CW's fall lineup but sadly did not make the final cut. What we saw could have been The CW's first big hit.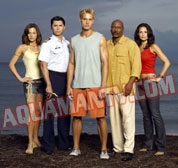 Aquaman Cast Image!
Another one for the "What Might Have Been" file... we've managed to obtain an image of the regular cast of what would have been Aquaman Season 1.
From left to right: Amber McDonald, Lou Diamond Phillips, Justin Hartley, Ving Rhames, and Denise Quinones.
NEWS POSTED MAY 18, 2006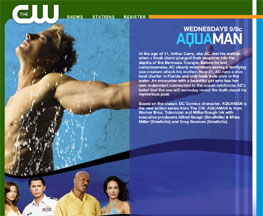 Would Aquaman Have Been On Wednesdays At 9?
"Dennis" sent us to a link at the CW's website that would have put Aquaman on Wednesdays at 9PM.
Unfortunately, as we've seen, the timeslot has been taken by One Tree Hill.
Apparently the links have already been removed, but if you're curious about what might have been, all you have to do is look at the thumbnail to your left.
(The CW folks have been really busy removing Aquaman stuff today, haven't they?)
NEWS POSTED MAY 16, 2006; UPDATED MAY 18, 2006
Aquaman: Sunk!
The rumors are true: The new CW network has announced their Fall 2006 schedule, and Aquaman is not on it.
What seemed like a sure bet is now lost at sea, and the hard work of the actors and crew involved with the show may have been lost to the Bermuda Triangle of TV pilots that never made it to series. (And yeah, you're probably already sick of our water metaphors).
Hopefully the pilot will someday surface on a DVD at some point so we can all see it. It's just a shame; comics could use another good TV series adaptation, and now the legions of Justin Hartley fans have to keep searching for a new project for their one-time "Fox Crane." Thanks for being loyal AquamanTV readers... hopefully, this is not the end.
NEWS POSTED MAY 7, 2006
Not So Much Of A Sure Thing?
Today's editions of Variety mention some possible bad news for the Aquaman project:
"Then there's the CW, which some believe may head into fall without the one pilot that seemed like a sure thing: Aquaman. Topping the list there appears to be the Sony TV entry Runaway."
Decisions on the CW line-up will be forthcoming in the next 2 weeks, with the final announcements being made May 18. Don't count this commentary as a sure "no" or "yes," but we are just spreading the word...
Thanks to Sofa for the tip.
NEWS POSTED APRIL 28, 2006
Good Chances For Aquaman
A feature on CNN Money today has a research director from Horizon Media, a media buying firm, thinking that Mercy Reef may have some good chances for success. Here's what it said:
Adgate also said that "Aquaman", a spin-off of "Smallville," which chronicles the life of Clark Kent (Superman) as a teen also has a good shot of succeeding on the CW, the new network that is being created by the merger of CBS-owned UPN and the Time Warner-owned WB.
To read the complete article click here.
CW Upfronts Date: May 18, 2006
The new CW Network will be presenting its Fall 2006 line-up to advertisers in New York on Thursday, May 18, 2006. It is expected that around this time we will know for sure if Mercy Reef lands on the schedule.
Smallville's "Aqua" Episode Re-Airs May 11
A curious choice for a repeat episode, The WB will be airing the Smallville episode "Aqua" featuring Aquaman on Thursday, May 11 at 9PM (ET), following their airing of the show's fifth season finale, "Vessel."
The episode featured Alan Ritchson in the role of Arthur "A.C." Curry, the role that Justin Hartley will be playing in Mercy Reef.
Perhaps this is an attempt to again see if there's interest in the Aquaman character, or to prepare the fans for a new project that may be coming this Fall? Or, could it be that they just want to re-air one of the season's highest-rated episodes? Guess we'll know their motivations soon enough...
(Keep in mind that repeat schedules could change. We're still surprised they're not doing a "Superman Returns" preview after the Smallville finale...)
NEWS POSTED APRIL 13, 2006
The First Promo Shot From The Pilot?
Special thanks to: Riles
The Hollywood Reporter today included this photo alongside an article about the CW's fall development, which features Justin Hartley (AC), Amber McDonald (Eva), and an unidentified extra: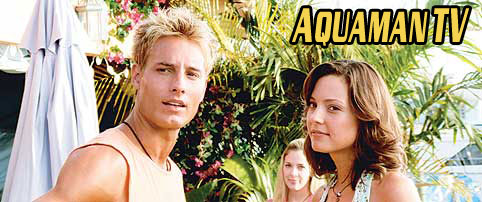 Hope this will be the first of many promo shots that will come to the surface!
NEWS POSTED APRIL 12, 2006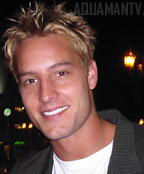 Justin Hartley At The "American Dreamz" Premiere
Justin Hartley and his wife Lindsay were spotted in Hollywood on Monday, April 11 at the Arclight theater for premiere of the movie "American Dreamz" starring Hugh Grant, Mandy Moore and Dennis Quaid.
Heath and Anna (both good friends of AquamanTV's webmaster) have shared with us two photos of Justin from outside the premiere. Note that his hair is a perfect shade for his recent aquatic role.
Click here to take a look at the pictures!
Note: We ask that if you would like to share these photos, to please just place a link to the pages rather than reposting on your own web sites. Thanks!
NEWS POSTED APRIL 4, 2006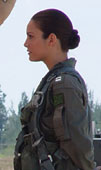 Behind-The-Scenes Pilot Photos!
The Homestead Air Reserve Base was used last week for some filming on Mercy Reef, and they have posted some photos on their website. The crew shot material at five locations on the base.
Included in the behind-the-scenes photos is this great picture of Denise Quiñones preparing for a scene.
NEWS POSTED MARCH 31, 2006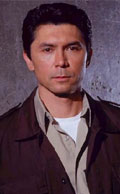 Lou Diamond Phillips Talks About The Pilot
Lou Diamond Phillips, is the first actor from Mercy Reef to talk publicly about the project and all the buzz associated with it. At Movieweb, he had this to say, while participating in a junket for the DVD release of The Triangle:
"The funny thing about the Aquaman project is that there's so much buzz about it already. Which is amazing, I mean you don't usually get that with a pilot, because they're sort of sight unseen. With the announcement that Al Gough and Miles Millar were doing this, basically spinning off of Smallville, but not really, it is it's own creature if you will, there was a lot of speculation and a lot of buzz. I can say just having been on the set, having been with Ving and Justin Hartley, who is amazing and I think is gonna blow up, we nailed it, man. It was a wonderful script and it was so much enthusiasm and so much heart, and I have to say an incredible amount of support. From the network, from the studio and I think everybody had high hopes for it."
Phillips also talked about the prospects for the show being picked up, but hey, you should visit the original source to read what he had to say. So, click here to read the interview at Movieweb!
Thanks to Jup-2 and Wings for the tip.
NEWS POSTED MARCH 29, 2006
Wizard Mentions Mercy Reef
Issue #175 of Wizard (one of the leading magazines about comics) makes mention of the Mercy Reef pilot. The article includes a picture of Justin Hartley (A.C.).
But more amusing than the news article, which covers material seen previously on the Net, is a humorous list of rejected titles for Aquaman's TV show. Below are some of the best:
Arthur's Creek
Buoy Meets World
Beverly Hills H2O
The O.C.ean
7th Fathom
Gill-more Girls
The Offish
As The Seaworld Turns
Surf & Turf
Days of our Tides
One Sea Hill
Desperate Fishwives
Two Guys, A Girl and a Sushi Place
Veronica Marsh
Jump The Shark
Wizard #175 is available in comic book stores now.
NEWS POSTED MARCH 18, 2006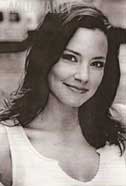 Amber McDonald Delivers "Eva"
Amber McDonald will be playing A.C.'s best friend, Eva, in the Aquaman pilot.
Some of the background of the character seems to have changed over the development of the series, but what we do know for sure is that Eva and A.C. have known each other for a while.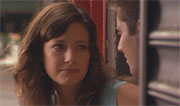 Amber was raised in Key West, Florida, and has been acting since she was very young, performing at her parents' theater, The Red Barn. She's a graduate of Boston University, where she received her BFA in acting. She also studied at the London Academy of Music and Dramatic Arts.
McDonald performed on the New York stage in such shows as Love in the Age of Narcissism and No. 11 Blue and White.
Amber's previous television credits include As The Word Turns, Guiding Light, and a 2005 episode of Law & Order: Special Victims Unit. Film credits include Searching For Bobby D., You Tell Me, Lay Me Down, Hide and Seek, and Perfect Match.
NEWS POSTED MARCH 15, 2006
Rick Peters' Role: Admiral Brigman
We have learned that the role actor Rick Peters will be playing is that of Admiral Brigman, the man in charge of the facility where Rachel Starling (Denise Quinones) serves. He is not playing Tom Curry as erroneously assumed elsewhere (The role of Curry is played by Lou Diamond Phillips).
To see who else is cast in the pilot, visit the AquamanTV cast page.

"Young A.C.:" A Better Look
We now have a better picture of Graham Bentz, who will be playing "Young A.C." in flashback sequences.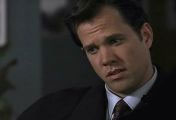 Rick Peters Signs In
Variety is reporting that actor Rick Peters has joined the cast of the Aquaman TV pilot. Interestingly, Variety is referring to the pilot as simply Aquaman.
Peters is also familiar to the Millar/Gough DC Universe, as he appeared as one of two persuasive former salesmen in the first-season Smallville episode "Hug."
39-year-old Peters' other credits include episodes of Close To Home, SI, CSI: Miami, and Veronica Mars.
NEWS POSTED MARCH 10, 2006
Mercy Reef in Entertainment Weekly
The casting of Justin Hartley and his replacing Will Toale is featured in the March 17, 2006 issue of Entertainment Weekly, now hitting newsstands and arriving in subscriber mailboxes.
The article takes a look at other actors who have been signed for or appeared in pilots, only to be replaced in regular series, like Ray Romano in the NewsRadio pilot or Mark Hamill on the first episode of Eight is Enough in the role later taken by Grant Goodeve.
Photos of Toale, Hartley, and the comic-book Aquaman (pre-One Year Later) accompany the article, as does a quote from executive producer Alfred Gough.
Interesting to note: The magazine does refer to the pilot as Mercy Reef, which may be a sign that the title has been given the go-ahead.
Miami Today Looks At Mercy Reef's Financial Impact
Miami Today has posted an article about the currently-filming Aquaman pilot and its possible benefits to the Miami-Dade community. The article is a little out of date, as it still lists Will Toale as the show lead, but if you'd like to read more about the business side of things, you can do so by following this link.
NEWS POSTED MARCH 7, 2006
Day One Of Filming Is Complete!
Just a quick update that we have heard that the first day of filming on the pilot episode is complete and we hear that Justin Hartley is "a great swimmer." Here's to hoping it's a smooth production!
NEWS POSTED MARCH 6, 2006
More Pilot Details Surface
Some more storyline details about what will happen in the Aquaman TV pilot have now surfaced.
NEWS POSTED MARCH 4, 2006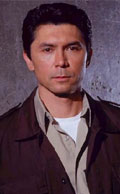 Another Big Name Signs Up: Lou Diamond Phillips is Tom Curry
Lou Diamond Phillips, who was last seen on The WB in the series finale of Jack & Bobby, will be playing A.C.'s father, Tom Curry, who we believe is an officer with the Coast Guard.
Phillips is known for a wide range of TV and movie work over the last 20 years. He was also a one-time Tony Award nominee. Major film credits include Young Guns, Courage Under Fire, La Bamba, and Stand and Deliver. He appeared in the SciFi Channel miniseries The Triangle, so he should be used to Bermuda Triangle weirdness by now.
To see who else is cast in the pilot, visit the AquamanTV cast page.
NEWS POSTED MARCH 2, 2006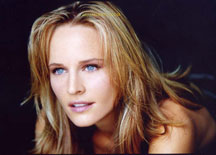 A Better Look At "Atlanna"
Unaware to us, the photo we posted of Daniella Wolters (Atlanna) was a bit out of date.
Thankfully, we've been able to get better images of the actress who will be playing A.C.'s Atlantean mother.
NEWS POSTED MARCH 1, 2006

More Casting News: Atlanna, Young A.C. Cast
Playing the role of A.C.'s Atlantean mother, Atlanna, in the soon-to-be-filmed pilot episode will be Daniella Wolters, sometimes credited as Daniella Deutscher.
Previous credits for Ms. Wolters include playing the lead role of Julie Connor on the NBC series Hang Time, and guest shots on 24 and Las Vegas. She was also at one time a model in Japan.
Graham Bentz will be playing Young A.C. in a flashback sequence. IMDb lists an episode of Judging Amy as one of his previous credits. We imagine the photo with this article is a few years old.
The AquamanTV cast page has now been updated to include these additions. If you feel the need to duplicate information from that page, please also place a link. Thanks.
NEWS POSTED FEBRUARY 23, 2006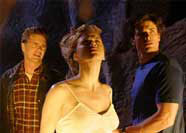 Adrianne Palicki Is A "Siren"
Playing a "siren" in Mercy Reef will be Adrianne Palicki, who fans of Smallville might remember as proto-Supergirl "Kara" in a third season Smallville episode.
Recent credits for Adrianne include an appearance on Supernatural.
NEWS POSTED FEBRUARY 22, 2006
Welcome!
We'd like to welcome all of the new fans who are now visiting AquamanTV who are coming following the news of Justin Hartley's casting. Justin's huge fan base from his role as Fox on Passions already seems enthusiastic and excited for this role, and we hope you all enjoy visiting the site for the latest on the Aquaman project.
NEWS POSTED FEBRUARY 21, 2006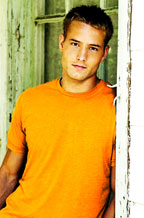 BREAKING NEWS: Toale Out, Hartley In As A.C.
The rumors are true: Will Toale will no longer be the CW's new Aquaman.
Replacing him is 28-year-old Justin Hartley, a familiar face to fans of the NBC soap Passions.
You can find a lot more information and pictures of Justin at Justin Hartley Online.
UPDATE: This recasting has now been confirmed by the Hollywood Reporter. The Hollywood Reporter had some additional things to say about the replacement of Will Toale, which you can read below:
"Will is a talented actor with a promising career and we hope to work with him in the future," a CW spokesman said. "We have made the decision to go in a different direction with the Aquaman role and wish him the best of luck in all of his endeavors."
Sources said the move to recast the lead role was a result of last month's surprise announcement by CBS Corp. and Warner Bros. Entertainment of plans to shut down CBS-owned UPN and Warners' signature network in order to start a jointly owned network, dubbed the CW, in the fall. UPN president Dawn Ostroff is set to oversee programming for the CW.
Sources said that after the UPN team began taking a look at WB's pilot development prospects, the decision was made to proceed with "Aquaman" but with a new lead. Sources said CBS Corp. president and CEO Leslie Moonves, who is known for his interest and savvy in pilot casting decisions, weighed in on the matter and recommended that they seek a new star, though Toale was still said to be in the running to keep the role as of last week.
Special thanks goes out to Andrea for the awesome "orange shirt" manip
NEWS POSTED FEBRUARY 20, 2006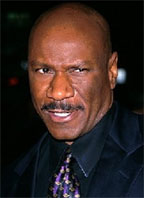 Ving Rhames Cast As McCaffery
We have just learned that Golden Globe award winner Ving Rhames (Kojak, Mission: Impossible III) has been cast on the CW Aquaman project as McCaffery, the lighthouse keeper and A.C.'s mentor.
Stay tuned to AquamanTV for more big news later this week.
UPDATE: This casting, as well as the casting of Denise Quiñones as Rachel, have both now been confirmed in Variety.
NEWS POSTED FEBRUARY 13, 2006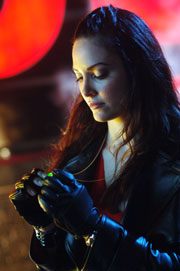 Denise Quiñones Joins Mercy Reef As "Rachel"
Denise Quiñones, who was recently seen in the Smallville episode "Vengeance" as Andrea, the "Avenging Angel," will be hanging out with another future superhero soon as she has been cast in the role of Rachel, a young woman who is a potential love interest for the A.C. character.
Quiñones was crowned Miss Universe in 2001 after being named Miss Puerto Rico the same year. Denise was born in Ponce, Puerto Rico on September 9, 1980.
NEWS POSTED FEBRUARY 3, 2006
Aquaman Mention In TV Guide Insider
An online interview with TV's original Man From Atlantis, Patrick Duffy, has its TV Guide interviewer making an Aquaman casting suggestion:
TVGuide.com: Me, I'd like to see the Man from Atlantis as Aquaman's dad on the Smallville spin-off.
Duffy: That would be a very nice wink-wink, nudge-nudge kind of thing. I'm open to all of it. I am of the age now where I'm not going to be the swashbuckling superhero, and that's perfectly fine.
You can read the entire article here.
More Aquaman Roles Being Cast
Special thanks to: Ms. Info
Filming for the Aquaman TV pilot is less than a month away, and that means some more roles for the pilot episode are being cast. These roles will include one or two that are very important to the Aquaman mythos.
NEWS POSTED JANUARY 28, 2006
Entity To Create Aquaman FX
Entity FX, who have done the special effects work for Smallville since its second season, will also be doing the effects work for the Aquaman pilot, according to this press release.
Hopefully we'll have some more Aqua-related news soon.
NEWS POSTED JANUARY 24, 2006
UPN & The WB Merge; What Does This Mean For Aquaman?
It has been announced that both UPN and The WB television networks will cease operations and merge as one network - currently called "The CW" - that will premiere in the Fall of 2006. This will create a 6-night network of combined programming consisting of the best of The WB and UPN.
Unfortunately, this means fewer timeslots will be available on the fall schedule, and that competition for those slots will be tougher.
Stay tuned and we'll post updates as we hear more. At the current moment it sounds like Aquaman's future is still solid.
NEWS POSTED JANUARY 23, 2006
CFQ Talks To Gough About Aquaman
The American science fiction and genre magazine CFQ has a 2-page feature on the Aquaman pilot in their January/February 2006 issue.
Here are some highlights from Edward Gross's interview with executive producer Alfred Gough.
On what will separate this Aquaman from the version of the character we saw on Smallville: "I think the character in that episode was a little further along in his development than we want to do on the series," Gough told CFQ.
On what makes the young version of Aquaman, "A.C.," markedly different from Smallville's Clark Kent: "I have to say that if Clark Kent is Luke Skywalker, then Arthur Curry has got to be Han Solo."
"Batman is perceived as cool, whereas characters like Aquaman and Superman are perceived as kind of lame goody two-shoes. Certainly five years ago Superman was perceived as a boy scout. It's a challenge, but it's fun because there lies the ability to surprise people with what you do," Gough says.
About A.C.'s powers: "He can breathe underwater and swim faster than humans and has super strength underwater," Gough tells CFQ. "He can operate on land, but we're playing with the fact that if he's exposed to water, his powers kick in on land. This is being done for a couple of reasons. One, we want to tell stories on land and not just spend entire episodes on the water. Two, this gives you the ability to expand his crime-fighting abilities on land as well. What's also good about Aquaman is that his Kryptonite is that if he doesn't get water, he dehydrates, gets sick and weakens, which is much easier than looking for a Kryptonite rock." Later in the interview, Gough says "What we're thinking is that his exposure to water on land gives him limited super strength. It's kind of like Popeye with spinach, which is the easiest analogy."
Gough reveals that there are many story opportunities for an Aquaman series. "The stories themselves will deal with stopping polluters, there will also be Bermuda Triangle stories, there will be stories involving the military, there will be stories on land. In the real world we just had bandits robbing cruise ships - that's a good Aquaman story," he says. "In some ways, I think you'll have a lot more story opportunities than we initially did on Smallville, because there are so many areas that we will be able to pull from."
If you want to read the full article (which features many more quotes from Gough), the latest issue of CFQ is now available on newsstands - look for King Kong on the cover. You can also learn more about CFQ at CFQ.com.
More Aqua-Details In Gough TV Guide Online Interview
TV Guide Online has spoken to Executive Producer Alfred Gough about Smallville's 100th episode, and within there was some talk about that Aquaman TV pilot. Here are the new details which surfaced:
TVGuide.com: You mentioned Aquaman before. Where do you stand with the pilot?
Gough: We cast Aquaman, obviously — Will Toale — and we are prepping to start shooting in March in Miami.

TVGuide.com: Does Alan Ritchson feel gypped? Was there any unsaid agreement that, having guest-starred as Smallville's A.C., he'd get dibs on the series?
Gough: No, there wasn't, because at the time we did the episode, we had no plans for doing a series. We think Alan did a great job in that episode, but when you see the series, it's a different version of the character than what you saw on Smallville.

TVGuide.com: The basic "hook," no pun intended, is that A.C. runs a dive shop?
Gough: He lives in the Florida Keys, and again, it's a guy in his twenties who really doesn't know about his destiny and has these abilities. He uses them to have fun and get laid, but then in the pilot, destiny comes knocking at his door and he realizes what his true calling is, which is that he's the exiled prince of Atlantis. We liken him to Prince Hal in Henry IV, before he becomes Henry V. It's about getting his act together because his future holds bigger things than running a dive shop.

TVGuide.com: Will it be a struggle to keep his adventures land-based? I mean, how many sea horses can he summon to apprehend a bank robber?
Gough: There will be a fair amount of tank work, but we're not going to Atlantis or anything like that. Plus, you obviously also have the Bermuda Triangle down there as well, so that plays a part.

TVGuide.com: Who knows what sort of creepy crawlies can come out of there?
Gough: Right, who knows what could come out of the Bermuda Triangle?
You can read the entire interview by clicking here. Be warned of potential Smallville spoilers.
NEWS POSTED JANUARY 20, 2006
Smallville's Gough On Crossovers
Should Aquaman's TV pilot lead to an ongoing series, don't necessarily expect for there to be immediate crossovers with that other superhero TV series executive produced by Alfred Gough and Miles Millar.
In an interview with our companion site KryptonSite, here's what Gough had to say about the potential for crossovers:
K-SITE: Will the Aquaman series take place in the Smallville universe? Is there any chance of a crossover?

GOUGH: Will we crossover? My guess is down the road, perhaps there will be some crossover. I don't think in the first season, but don't hold me to that, that could all change. I think you have to establish a show on its own terms before you could start to do that kind of stuff. It's not like a Buffy/Angel thing where you're spinning a character that you've lived with in one show into another show, so it feels obvious that you cross people over.
To read the entire interview, click here. Be warned that the interview contains spoilers for Smallville episode 100 and beyond.
NEWS POSTED JANUARY 14, 2006
Pilot To Begin Shooting March 6
The January 20, 2006 issue of Entertainment Weekly has a brief article about Will Toale's Aquaman casting and notes that the pilot is scheduled to begin March 6. The issue is available at newsstands now and features a photo of Toale that we don't even have in our extensive gallery.
Here's what they said, including quotes from series creators Alfred Gough and Miles Millar:
What -- besides the ability to make orange spandex pop -- qualifies an actor to play Aquaman? Let's check in with Smallville co-creator Al Gough, who just signed newcomer Will Toale to star as the King of Atlantis in a pilot he's devloping for The WB. "Like all great WB stars, he comes from the Great White Way," Gough quips of the Streetcar Named Desire vet. "The fact that he's good-looking is just an accident." (Gough and co-exec producer Miles Millar also cite Toale's "warmth, strength, and charm.") But back to the spandex: Toale -- who despite what IMDb.com says, appears fully clothed in his sole film credit, Uptown Girls -- will play twentysomething Florida dive shop owner A.C. (that's Arthur Curry for the Aquaman-lore impaired.) The team starts shooting the pilot March 6, and Gough, who has demonstrated with Smallville that he's undaunted by Big Ideas, promises the following: "If I'm going to give you the pretentious literary influence, it's Henry IV."
NEWS POSTED DECEMBER 28, 2005
Aquaman Pilot Mentioned In TV Guide
Still no news on the Aquaman pilot, which is still casting... we did, however, find a feature in the latest issue of TV Guide where they speculate on who should star in the series.
Some results are obviously humorous, but thanks to Meda Saber, we have a scan. Enjoy!
NEWS POSTED NOVEMBER 18, 2005
Gough Talks About Aquaman In Entertainment Weekly
An article in Entertainment Weekly about the current TV season's success stories had a large focus on Smallville with quotes from executive producer Alfred Gough. At one point in the article, Gough talks about what will differentiate the Aquaman project from its precursor.
"Smallville is puberty with superpowers. This will be about adulthood - you have this power, so what are you going to do with your life?" Gough said.
You can find scans of the article at KryptonSite.
NEWS POSTED NOVEMBER 14, 2005
Spoilers Round-Up
We have collated the information we have so far about the plot lines that we may be seeing in an Aquaman TV project. Click here to be one of the first to visit the AquamanTV Spoilers Page!
More Aquaman Details Revealed In Daily Variety
Daily Variety's print editions today revealed more about the Aquaman project. Here are some highlights:
Creators Millar and Gough are hoping to create "a grounded version of the Aquaman mythology." The focus will be on an Arthur Curry who "knows what he wants to do with his life, which is to protect the oceans."
Curry will have some superpowers, though he's only still beginning to understand them. Powers will include breathing underwater and super-strength underwater. Even a little bit of water will enhance his power, which will allow the producers to explore some stories on land.
WB Entertainment's David Janollari said that when work on the Smallville episode "Aqua" progressed, "it became clear there was a WB series in Aquaman... potentially the next-generation hit for us in the vein of Smallville."
While Gough and Millar considered a possible Lois Lane series, "this was the first idea where we really thought we had a franchise, where we could see 100 episodes," Millar told Variety.
Popular Smallville director Greg Beeman will be directing the series pilot, according to Daily Variety.
NEWS POSTED NOVEMBER 13, 2005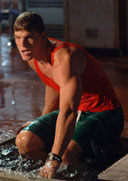 New Aquaman Won't Be Alan Ritchson
A new face will be playing the role of Arthur Curry in the Aquaman TV pilot, which is tentatively said to be shooting in Florida in early 2006.
Warner Bros. is searching in many places - from New York to Los Angeles, Miami, Canada, even Australia - in the search for a new Aquaman. The "new guy" will likely be in his early twenties.
A casting notice went out in early November looking for the following:
Arthur Curry (aka Aquaman): 18-24 years old. Blond or light brown hair, drop dead handsome with an incredible swimmer's body...SERIES REGULAR
Trade reports imply that the Smallville "Aqua" episode was not intended to be a template for the new series, so there may be some tweaks and changes from the initial interpretation. To further hammer home that this is a different project and not a Smallville spin-off, Ritchson was "not even a contender" for the series. "He did a wonderful job on the show, but this is going to be a different version of the 'Aquaman' legend," Executive Producer Alfred Gough said in today's Variety. The pilot "will be different than what you saw on Smallville. That was our out-of-town trial version."
The Florida Keys and the nearby Bermuda Triangle may be locations and settings that will come into play in an Aquaman series. Also, don't look for the show to necessarily be called Aquaman. "There's a mystery surrounding the disappearance of (Curry's) mother and the Bermuda Triangle," Gough told Variety, adding that other weird occurrences related to the Triangle will provide plotlines. It was also revealed that Arthur will live with his adopted father, an officer with the Coast Guard.
And that's all we have for now! Stay tuned to AquamanTV for more information as it becomes available.
The Hollywood Reporter Confirms Aquaman Pilot
The Hollywood Reporter has confirmed that the WB has made a "put pilot commitment" for an Aquaman TV series. It, like Smallville, will be created and executive produced by Alfred Gough and Miles Millar. "The project is envisioned as a contemporary reinterpretation of the character who lives in the deep sea and enlists sharks and other oceanic creatures to help him in his crime-fighting endeavors," the article says. It also reveals that this character will be in his early twenties.
NEWS POSTED NOVEMBER 9, 2005
Ausiello Confirms Aquaman Rumors
TV Guide's Mike Ausiello has confirmed in his weekly column that the rumors of an Aquaman spin-off from the creators of Smallville are true.

Should this pilot actually happen, you can rely on AquamanTV as being your source for the Aquaman TV project much like KryptonSite for Smallville and Gotham Clock Tower for Birds of Prey in the past. As you can see below, there is certainly a demand for such a project, as 59% of fans polled said they would at the very least consider watching an Aquaman TV spin-off. "Aqua" was one of Smallville Season 5's highest-rated episodes thus far.

Discuss this development on the AquamanTV forum at KryptonSite!
CLICK HERE TO READ SOME OLDER HEADLINES